Emergency Basement and Crawl Space Cleanup in Colorado
Your Essential Solution for Flood Damage Restoration
Every property owner dreads the day when they walk downstairs to find a flooded basement or crawlspace. This unexpected disaster can result in extensive damage, including structural instability, ruined furnishings, and potential growth of mold and mildew.
At Property Craft, we tackle these issues head-on, providing an efficient and professional solution to restore your property to its original state. Our team of experienced technicians is trained to handle all aspects of cleanup and recovery, implementing advanced technology to ensure the highest standard of water damage restoration.
Let Property Craft Restore Your Space, This Is Our Craft!
At Property Craft, we're ready to jump in and take control to minimize the impact of flooding on your property. Contact us immediately for professional and compassionate water damage restoration service.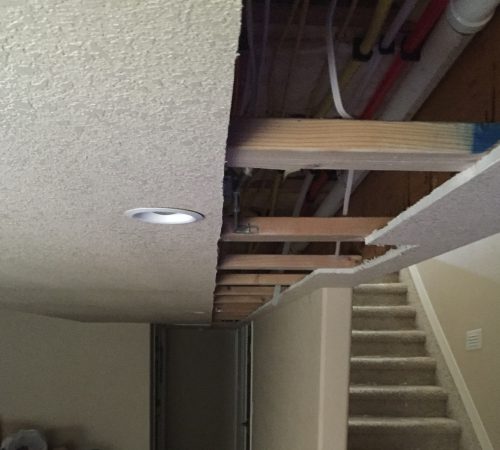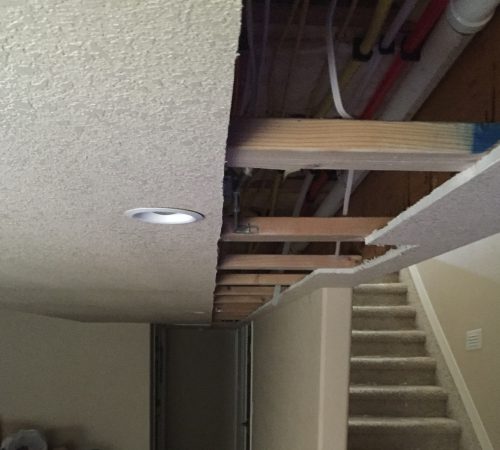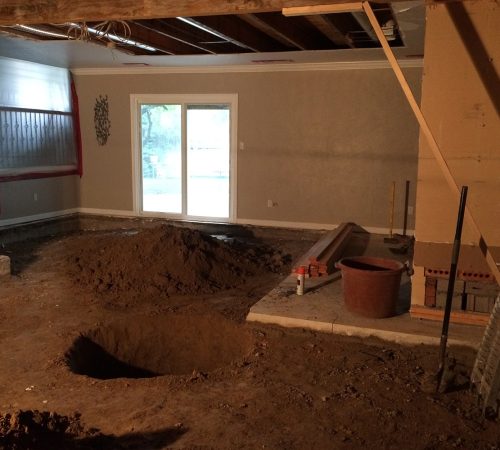 The Restoration Process for Flooded Basements and Crawl Spaces
Our dedicated team follows a meticulous process to tackle basement and crawl space flooding. We start by extracting excess water, proceed to dry out the affected area, and clean up the damage caused. Then, we effectively remediate any mold or mildew that may have grown due to the flooding.
Through our comprehensive approach, we manage the entire restoration process, allowing property owners to focus on other important matters. You can trust us to transform your damaged space into a livable area, maintaining an open line of communication throughout the process.
Restoring Order and Beauty to

Your Property
Flooded Basement and Crawl Space

FAQs
Basements can flood for several reasons. It could be due to heavy rainfall, a failed sump pump, a burst pipe, or other structural issues like cracks in your basement walls or flooring. Prompt action is crucial to protect your property from more damage. Choosing a professional restoration service like Property Craft is vital in such situations. With Property Craft, you can expect exceptional services as our experts identify the root cause, mitigate the damage, and help prevent future flooding.
The first step when your basement floods is ensuring your safety. Be careful of potential electrical hazards, and don't try to save flooded appliances. Get in touch with Property Craft as soon as possible. We are ready to respond to your emergencies promptly, and our reliable team will perform a thorough assessment, extraction, and cleanup. We cater to all necessary restoration work, ensuring your basement returns to its pre-flood state.
Combine regular maintenance with a swift response when issues arise to prevent basement floods. Essential measures include maintaining your sump pump, landscaping your yard to direct water away from your foundation, and ensuring proper basement sealing. In the event of flooding, rely on professionals like Property Craft. We provide comprehensive solutions addressing current flood damage and implementing strategies to avert future occurrences.
Your Key to Impeccable Restoration Services
Property Craft is an outstanding company and great to work with. We have completed numerous projects with them and they are always great to work with. Their attention to detail and consideration of customer's homes is first class. I recommend contacting Property Craft for all your construction & restoration needs.
Property Craft helped me and partners with some mold remediation/mitigation in one of our rental units. They were professional and thorough with the job they completed for us. I highly recommend them when you need a company that makes sure the job is done and done right.
We had some damage to our house due to a vehicular incident. Property Craft handled everything regarding our repairs and insurance claim. Scott and Josh did an amazing job of keeping us up to date on when contractors would be working on the house and provided us with regular updates on progress and estimates completion. By the time they had finished you would never know there was a incident and all of the crews that worked on the house were professional and pleasant.
Call Today and Restore The Damage Left From Basement Flooding
Time is of the essence when dealing with a flooded basement and water damage. We provide prompt and efficient restoration services, minimizing further damage to your beloved space. Call us today to get your property restored quickly and efficiently!