Certified Meth Lab Cleanup Company in Colorado
Professional and Thorough Meth Lab Cleanup Services
Methamphetamine labs are illegal and leave behind a mirage of hazardous waste and residues that significantly threaten the safety and health of those who might come into contact with the chemical. Unbeknownst to property owners, these labs are sometimes operating in rented homes or other unsuspecting places—leaving the community at risk. Not only do meth labs violate several state and federal regulations, but they also plunge you as a property owner into health and legal perils.
Here at Property Craft, we understand what you are going through and have the expertise to help you navigate this complicated situation. We are a certified Meth Lab cleanup provider in Colorado, providing efficient and reliable decontamination of your property. Our team of professionals follows strict government protocols, ensuring the removal of visible contamination and the invisible traces that threaten health.
Don't Let a Meth Lab Ruin Your Property Investment
Prompt action is crucial when faced with the aftermath of a meth lab. Let our proven expertise at Property Craft convert your property into a safe, habitable, and legally compliant space. We are available around the clock and can be on-site ASAP!
Meth Certification in Colorado – ML – F168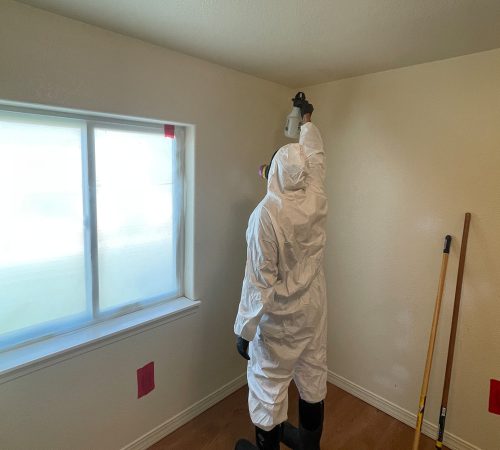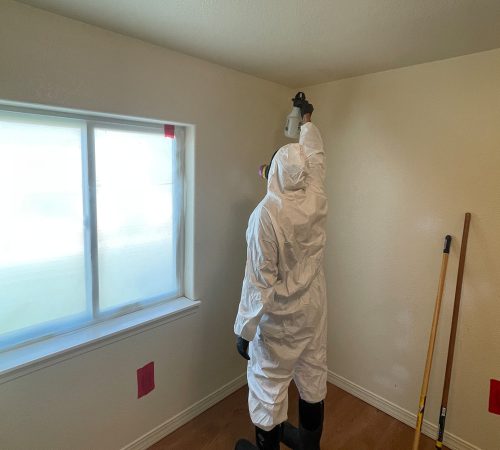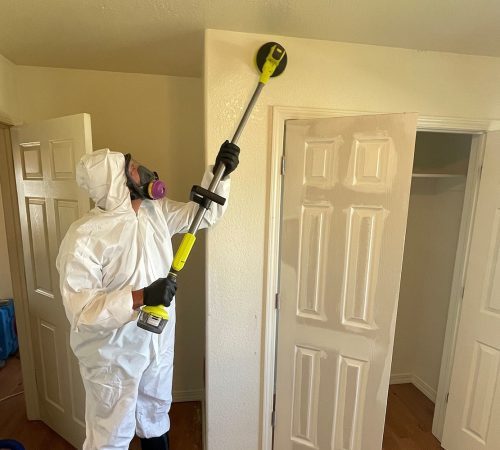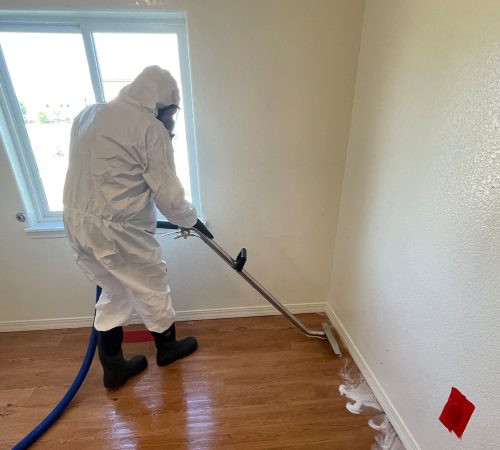 The Hazards of Improper Meth Lab Cleanup
When methamphetamine contamination is not addressed correctly, it poses a long-lasting danger to people and the property. Exposure to residual toxins can lead to chronic health problems, including respiratory issues, neurological damage, and even cancer. Additionally, improper cleanup can result in possible explosion or long-term damage to your property, requiring expensive repairs and ruining its value completely.
By entrusting your meth lab cleanup to Property Craft, you ensure the job is done right the first time. Our experienced restoration team has the knowledge and tools to eliminate toxic chemicals without causing additional harm. After a thorough hospital-grade cleanup, you can again be confident your property is safe and marketable.
Restoring Order and Beauty to

Your Property
Meth Lab Cleanup

FAQs
Cleaning a meth lab is a dangerous challenge that requires specific expertise and protective gear. Exposure to the residual chemicals left after meth production can lead to serious health concerns like respiratory issues, skin burns, and permanent neurological damage. In addition, these chemicals' volatile nature raises the risk of fires or explosions. As such, it's essential to avoid DIY cleanup and instead rely on professional services, like those offered by Property Craft. Our restoration services have extensive experience in dealing with such hazardous environments, ensuring the proper safety protocols are enforced throughout the cleanup process.
Methamphetamine production involves many hazardous chemicals, including but not limited to anhydrous ammonia, red phosphorus, lithium, and numerous solvents. The mixture of these chemicals during meth production leaves harmful residues that can contaminate your property, posing severe health risks to occupants. If you suspect your property has been used as a meth lab, it's essential to seek professional help from a professional meth lab cleanup company such as Property Craft.
Signs of a meth lab can encompass unusual odors (akin to cat urine, ether, ammonia, or acetone), discarded packaging from pseudoephedrine-based products, large amounts of household chemicals, and areas in the property where discoloration or corrosion is evident. You may also notice specialized paraphernalia like glass containers, hoses, and masks. Additionally, occupants of a meth lab might exhibit secretive or paranoid behavior. If you see any of these signs, it's crucial not to handle any suspicious items yourself due to the risk of exposure to toxic chemicals. Property Craft in Pueblo offers professional restoration services to inspect and clean up properties safely and effectively. Before calling for restoration service, you must always contact law enforcement when spotting a meth lab or place where meth may have been used.
Your Key to Impeccable Restoration Services
Property Craft is an outstanding company and great to work with. We have completed numerous projects with them and they are always great to work with. Their attention to detail and consideration of customer's homes is first class. I recommend contacting Property Craft for all your construction & restoration needs.
We had some damage to our house due to a vehicular incident. Property Craft handled everything regarding our repairs and insurance claim. Scott and Josh did an amazing job of keeping us up to date on when contractors would be working on the house and provided us with regular updates on progress and estimates completion. By the time they had finished you would never know there was a incident and all of the crews that worked on the house were professional and pleasant.
Property Craft helped me and partners with some mold remediation/mitigation in one of our rental units. They were professional and thorough with the job they completed for us. I highly recommend them when you need a company that makes sure the job is done and done right.
Contact Us Today For Quality Meth Lab Cleanup Services
Invest in a proven and trusted solution to your meth contamination problem by partnering with Property Craft. Our commitment to excellence earns us repeat customers and a reputation for being Colorado's go-to provider for meth lab cleanup. Let us show you the Property Craft difference—contact us today to schedule a consultation.