Expert Restoration Solutions For Flood, Fire, Mold, and Storm Damage
Reliable Emergency Restoration Services in Greeley, CO
Dependable and Immediate Restoration from Unexpected Disasters
Property damage from unforeseen disasters like floods, fires, storms, or mold infestations can be overwhelming. As a property owner, you could face significant repairs and safety concerns that require immediate attention. Luckily, Property Craft in Greeley, CO offers swift, comprehensive restoration services that help you regain your peace of mind.
Our dedicated team of experts knows exactly how critical a swift response is during such crises. With Property Craft's immediate, round-the-clock services, we ensure your property is quickly restored to pre-damage conditions, minimizing further loss. We specialize in full-scale property restoration, guaranteeing a one-stop solution for any damage your residential or commercial property endures.
Save Your Property from Further Damage After Disaster Strikes!
Our rapid response and round-the-clock availability ensure efficient, worry-free restoration services—partner with our restoration contractors today to give your property the best chance for recovery.
Branch Manager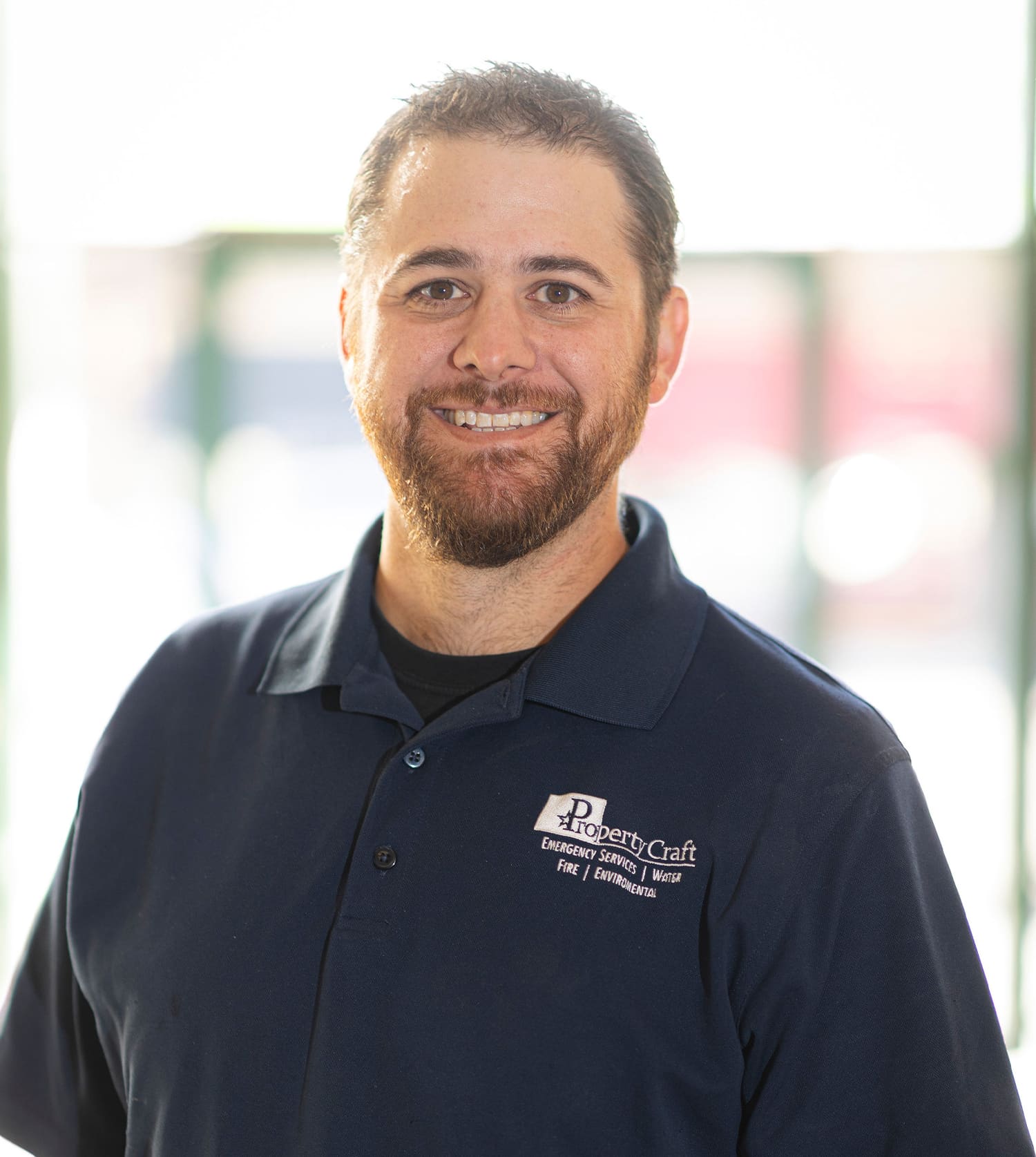 Brad Hinkle
Branch Manager
Brad Hinkle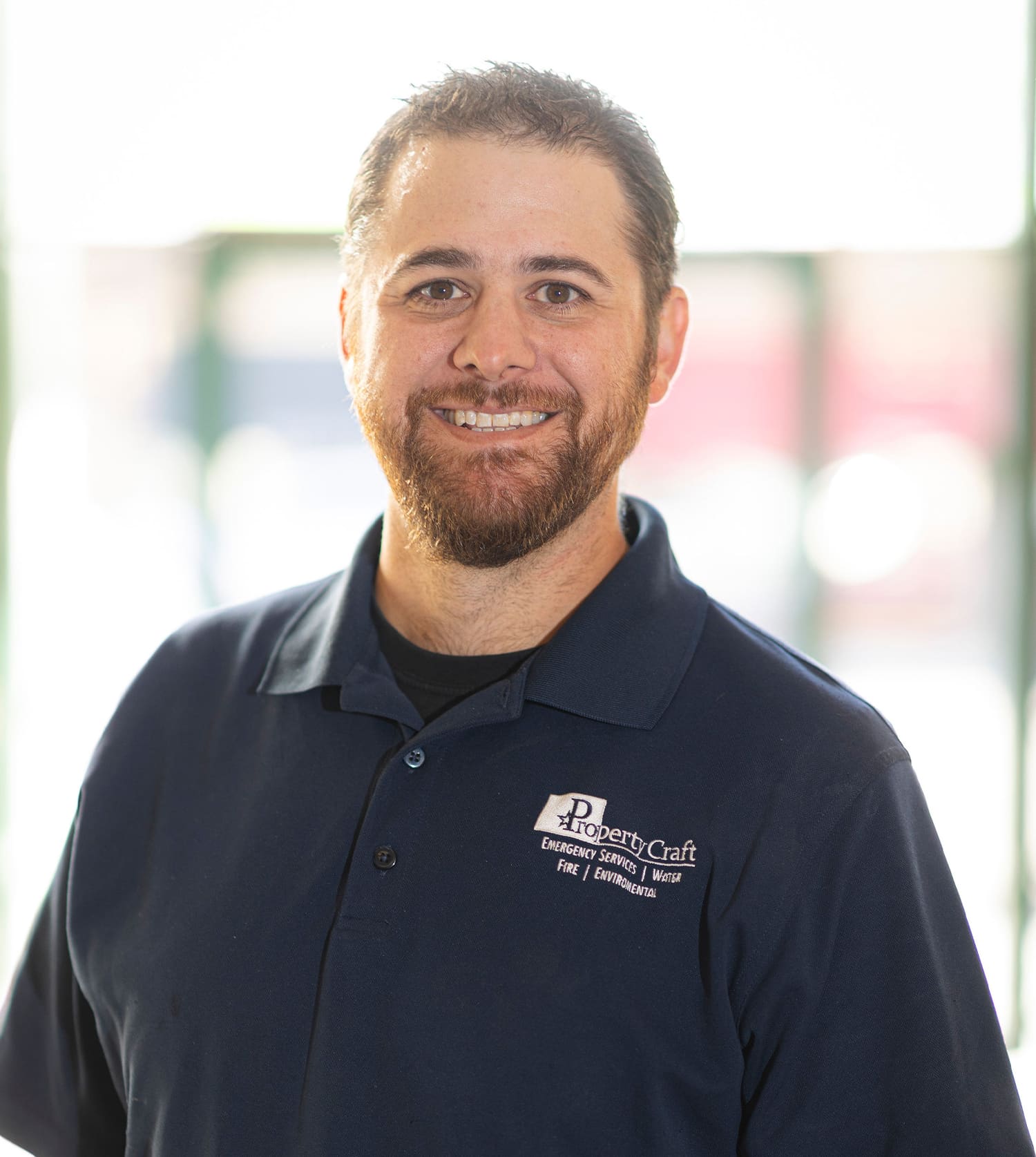 Branch Manager
Brad Hinkle is Colorado-born with a deep connection to the Centennial State. Brad is a certified Water Damage Restoration Technician by the IICRC, with experience in environmental restoration services. He has a rich and diverse background, with roots in both the bustling heart of Denver and the vibrant community of Aurora.
Brad discovered his love for Greeley at the University of Northern Colorado during college. This town captured his heart with its enchanting charm. Brad's passions extend far beyond the academic realm, with a love for golf and hockey and an unwavering fascination with the ever-changing weather patterns of Colorado. These interests allow him to connect with the world around him and find joy in life.
At the core of Brad's life are his family and loved ones. Brad is a devoted husband and father to two cherished children, and his unwavering commitment to his family is the driving force behind his desire to make a positive difference in the lives of others.
This passion led Brad to pursue a career in environmental restoration services, where he and his team at Property Craft provide exceptional service to the community. With Brad's expertise and dedication, Property Craft has established itself as a reliable and trustworthy resource for all environmental restoration needs. Brad and his team are here to help, from emergency assistance to answering questions.
Restoring Order and Beauty to

Your Property
Premier Restoration Services

For Residential & Commercial Properties
Your Partner in Emergency Damage Repair and Restoration
At Property Craft in Greeley, CO, we follow a systematic process for all types of damage—water, fire, mold, and storm. Our first step is assessing the extent of the damage. Based on this assessment, we formulate a custom restoration plan that addresses the situation effectively.
Our cleanup techniques and restoration equipment comply with industry standards, ensuring the work meets safety guidelines. Whether it's water extraction and dehumidification for water damage, soot and smoke removal for fire damage, mold remediation, or tarping and boarding up in case of a storm, we will restore your property to its pre-damage condition.
Your Key to Impeccable Restoration Services
Property Craft is an outstanding company and great to work with. We have completed numerous projects with them and they are always great to work with. Their attention to detail and consideration of customer's homes is first class. I recommend contacting Property Craft for all your construction & restoration needs.
Property Craft helped me and partners with some mold remediation/mitigation in one of our rental units. They were professional and thorough with the job they completed for us. I highly recommend them when you need a company that makes sure the job is done and done right.
We had some damage to our house due to a vehicular incident. Property Craft handled everything regarding our repairs and insurance claim. Scott and Josh did an amazing job of keeping us up to date on when contractors would be working on the house and provided us with regular updates on progress and estimates completion. By the time they had finished you would never know there was a incident and all of the crews that worked on the house were professional and pleasant.
Contact Us 24/7 For Emergency Restoration Services
When disaster strikes, don't delay—every second counts. Reach out to us and relish the peace of mind knowing a team of restoration experts is on the job. Trust the pros at Property Craft in Greeley, CO—we'll handle the restoration work while you regain your peace and move towards a brighter, restored future.