Expert Restoration Solutions For Flood, Fire, Mold, and Storm Damage
Expert Emergency Restoration Company in Colorado Springs, CO
It's Time to Begin Your Restoration Journey with Property Craft
Damage caused by water, fire, mold, or storms can jeopardize the structural integrity of your property and pose a risk to your health. At Property Craft in Colorado Springs, CO, we understand that, as a property owner, you want your space restored quickly to bring your life back to normal.
Our team of experts will work closely with you to assess the damage and develop a custom restoration plan that suits your needs. We provide a comprehensive range of services to restore your property to its pre-damage condition, ensuring safety and quality.
Save Your Property from Further Damage After Disaster Strikes!
Don't let a disaster escalate into a bigger problem. Our expert restoration services in Colorado Springs, CO are here to help you quickly and effectively address property damage. Trust our 24/7 availability and proactive restoration approach to save you time, money, and stress. Reach out today to secure your property's future.
Branch Manager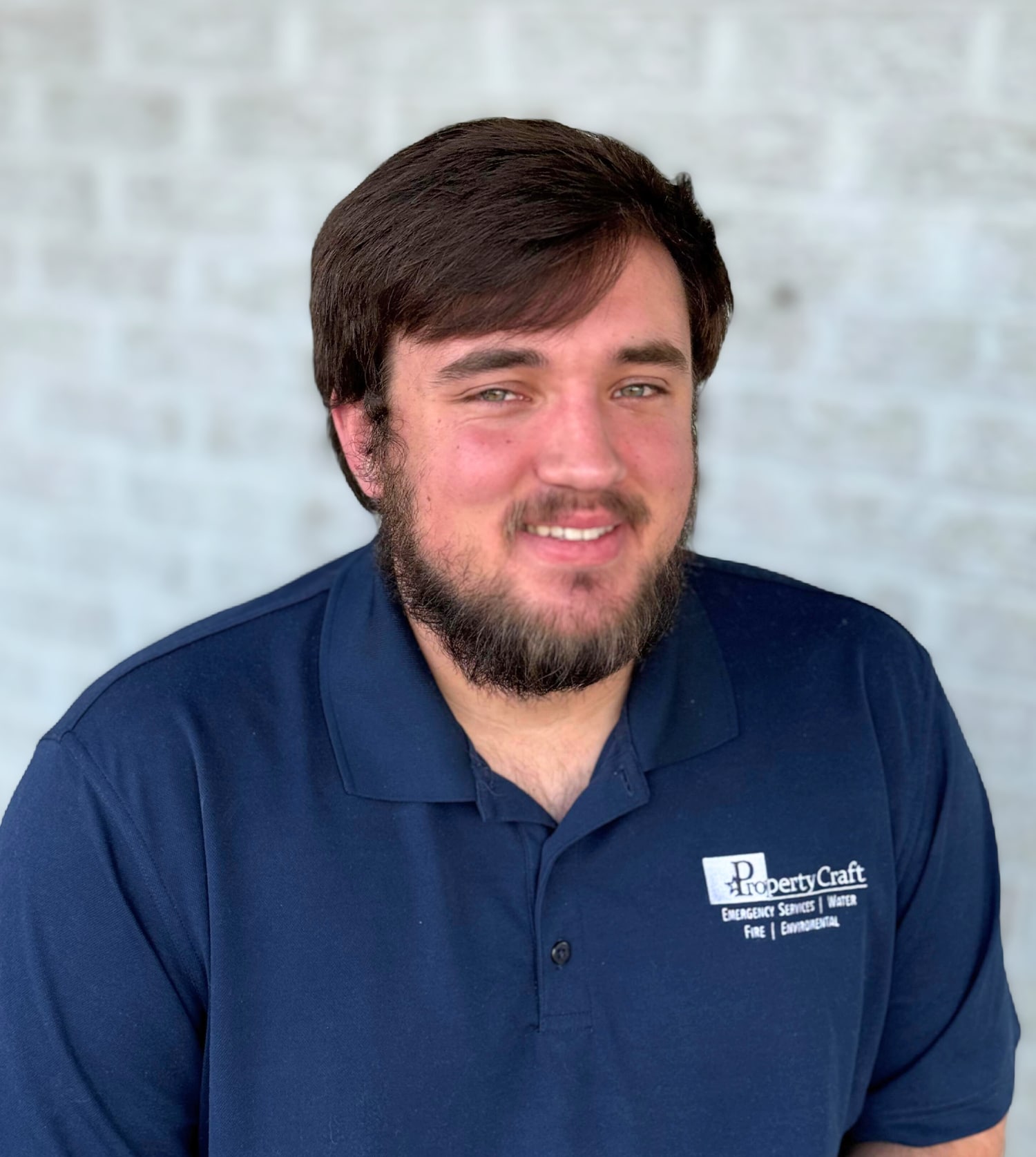 Drew Bright
Branch Manager
Drew Bright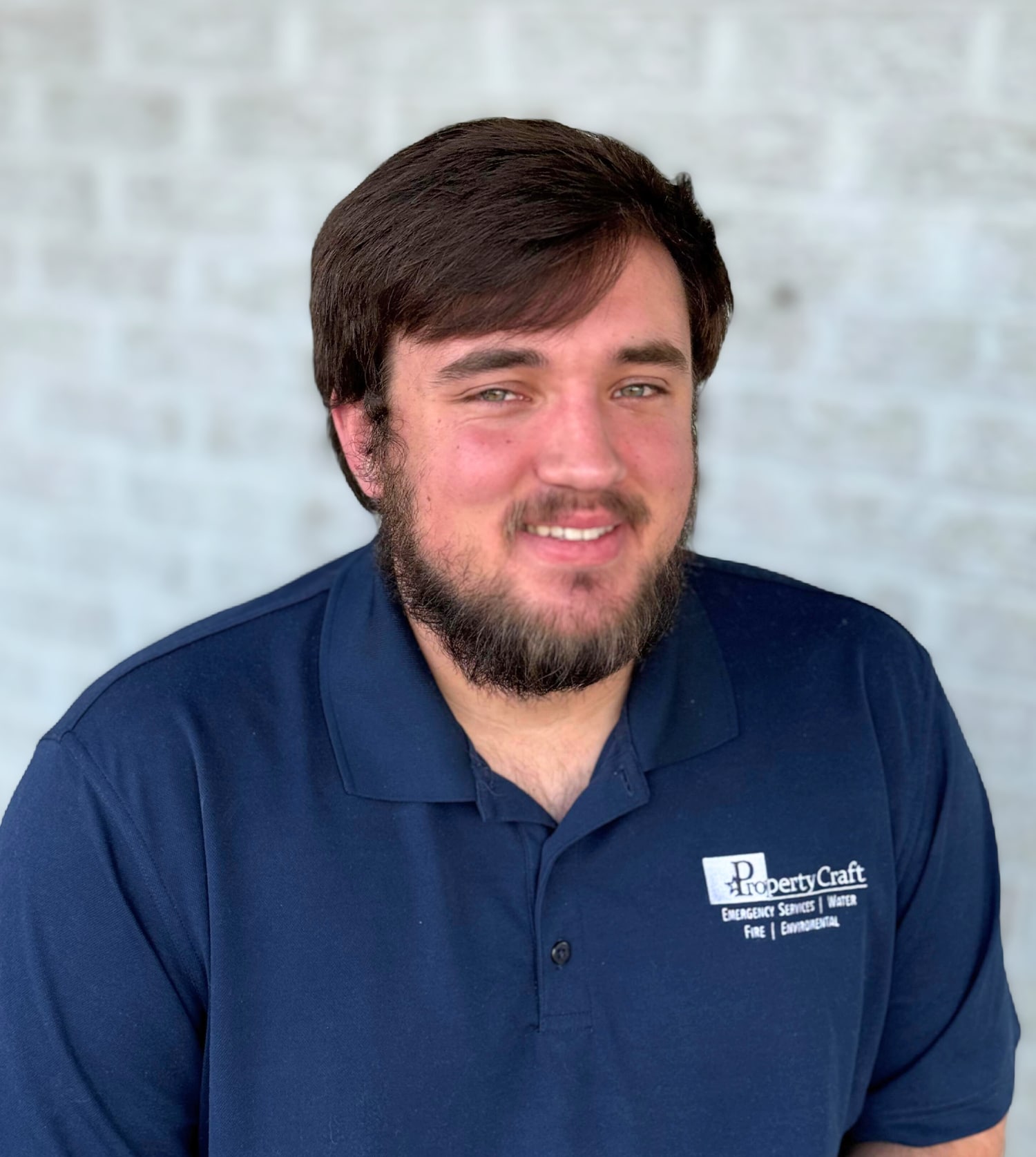 Branch Manager
Drew Bright is an accomplished professional with a solid commitment to excellence and a passion for serving the Colorado Springs community. As the Branch Manager of Property Craft, Drew ensures that emergency environmental restoration services are provided efficiently and effectively.
Drew is an IICRC-certified Water Damage Restoration Technician (WRT) with an OSHA 2 certification. He has consistently demonstrated his dedication, expertise, and a deep understanding of the intricacies of emergency restoration. Drew's enthusiastic approach to his work and commitment to Property Craft's mission is reflected in his unwavering commitment to the Colorado Springs community.
Originally from Jacksboro, Texas, Drew relocated to Colorado four years ago and has since called it his home. When not engaged in restoration work, Drew indulges in his culinary talents, fishing, and leisurely walks with his beloved golden retriever, Hank.
Suppose you have any questions or require emergency environmental restoration services. In that case, Drew Bright and his team at Property Craft are here to assist you.
Restoring Order and Beauty to

Your Property
Premier Restoration Services

For Residential & Commercial Properties
Dealing with a Variety of Damages for Effective Restoration
Property damage comes in various forms—water damage from flooding or pipe bursts, fire and smoke damage, or molds caused by a humid environment. Each damage type has unique challenges, making relying on restoration experts like Property Craft essential.
At Property Craft in Colorado Springs, CO, we're not just restoration professionals; we're your allies in stabilizing and improving your property after any damage. Our all-inclusive services cover water mitigation, fire & smoke damage cleanup, mold inspection, black mold removal, and storm damage cleanup. We boast cutting-edge restoration equipment and advanced cleanup techniques that ensure we restore your property to its former glory!
Your Key to Impeccable Restoration Services
We had some damage to our house due to a vehicular incident. Property Craft handled everything regarding our repairs and insurance claim. Scott and Josh did an amazing job of keeping us up to date on when contractors would be working on the house and provided us with regular updates on progress and estimates completion. By the time they had finished you would never know there was a incident and all of the crews that worked on the house were professional and pleasant.
Property Craft helped me and partners with some mold remediation/mitigation in one of our rental units. They were professional and thorough with the job they completed for us. I highly recommend them when you need a company that makes sure the job is done and done right.
Property Craft is an outstanding company and great to work with. We have completed numerous projects with them and they are always great to work with. Their attention to detail and consideration of customer's homes is first class. I recommend contacting Property Craft for all your construction & restoration needs.
Contact Us 24/7 For Emergency Restoration Services
Your property deserves the best care. Rely on our expert restoration team in Colorado Springs, CO for a meticulous restoration process tailored to your unique situation. Our 24/7 availability and proven expertise will help restore your peace of mind. Contact us today and embark on a successful recovery journey for your residential or commercial property.