Revive Your Property With Flood Damage Cleanup in Colorado
Emergency Restoration for Flood-Stricken Properties
Flooding is more than just a nuisance. It's a formidable foe that can quickly disrupt lives and severely damage your property. Whether it's due to a sudden storm or a persistent leak, water intrusion can lead to various issues, including structural damage and mold growth.
Property Craft is your go-to resource for comprehensive, efficient flood damage cleanup. Our team of skilled technicians have the necessary expertise and cutting-edge equipment to tackle even the most complex water damage situations. Flexible and responsive, we minimize stress and restore your property to its former glory.
Act Now and Minimize Flood Damage
Property Craft is here for you 24/7, bringing a quick response to limit damage and begin recovery. Our top-of-the-line equipment and expert knowledge make us the best in Colorado for effective flood damage cleanup.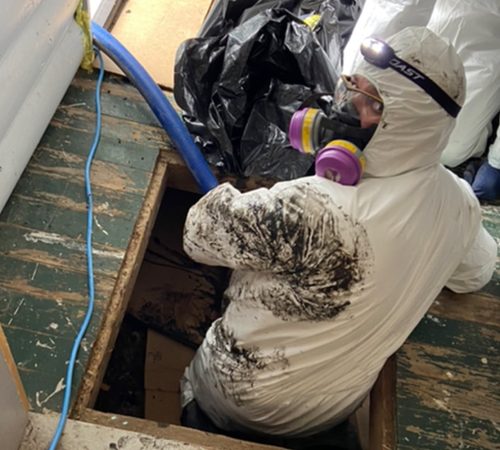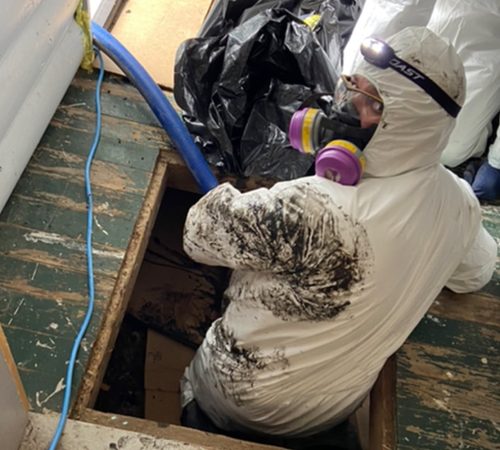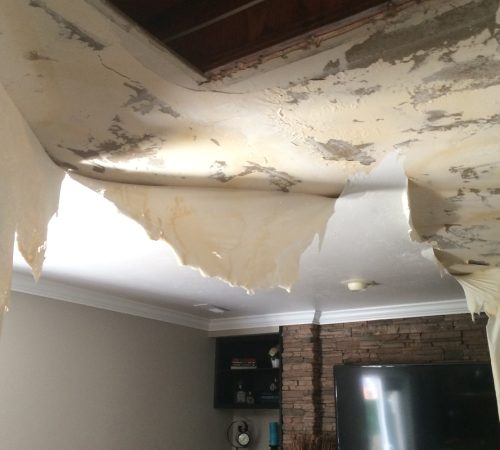 Our Comprehensive Flood Damage Cleanup Process
Property Craft follows a meticulously designed process to handle every aspect of flood damage. Beginning with a quick evaluation and damage assessment, we start water extraction, apply antimicrobials to prevent mold growth, initiate the drying & dehumidification process, clean and sanitize, and end with complete restoration.
Being armed with state-of-the-art equipment gives us our edge. From powerful water pumps for extraction to industrial-grade dehumidifiers and air movers, every piece of restoration equipment has been selected to ensure the fastest and most efficient flood cleanup process.
Restoring Order and Beauty to

Your Property
Flood Damage Cleanup

FAQs
Flood damage can occur from various sources, and understanding the common causes can help homeowners take necessary preventative measures. Common causes include:
Heavy rainfall: Intense rainstorms can lead to flash flooding or water accumulation in basements and crawl spaces.
Sewer backup: Blocked or overflowing sewage systems can cause water damage and introduce hazardous contaminants.
Burst pipes: Frozen or damaged pipes can burst, leading to sudden water infiltration and subsequent damage.
Foundation leaks: Cracks and gaps in a home's foundation can allow water to seep in, causing damage to walls, floors, and home structures.
Improper drainage: Poorly planned drainage systems, clogged gutters, or insufficient sloping can pool water around your home.
Floods can inflict different types of damage on a property, including:
Structural damage: Floodwaters can weaken the structural integrity of your home by damaging foundations, walls, supports, and flooring.
Water damage: Furnishings, appliances, carpets, and personal belongings can be soaked and ruined by floodwaters.
Electrical hazards: Soaking electrical outlets, fixtures, and appliances can lead to short circuits and fire hazards.
Mold growth: Wet and humid environments provide perfect conditions for mold and mildew growth, potentially causing health issues and further property damage.
Contamination: Floodwaters may introduce bacteria, chemicals, and other harmful substances into your home.
Yes, Property Craft is fully equipped and skilled to remove contaminants after a flood. Flooding can introduce contaminants, like bacteria, chemicals, and sewage, which can pose serious health risks if not adequately addressed. Our experienced team uses advanced techniques and professional-grade cleaning solutions to sanitize affected areas, ensuring a safe and healthy environment for you and your family.
Your Key to Impeccable Restoration Services
Property Craft helped me and partners with some mold remediation/mitigation in one of our rental units. They were professional and thorough with the job they completed for us. I highly recommend them when you need a company that makes sure the job is done and done right.
Property Craft is an outstanding company and great to work with. We have completed numerous projects with them and they are always great to work with. Their attention to detail and consideration of customer's homes is first class. I recommend contacting Property Craft for all your construction & restoration needs.
We had some damage to our house due to a vehicular incident. Property Craft handled everything regarding our repairs and insurance claim. Scott and Josh did an amazing job of keeping us up to date on when contractors would be working on the house and provided us with regular updates on progress and estimates completion. By the time they had finished you would never know there was a incident and all of the crews that worked on the house were professional and pleasant.
Start Your Flood Damage Cleanup Today!
Acting quickly is crucial when it comes to flood damage cleanup. The sooner you call Property Craft's water restoration contractors, the more damage can be prevented. Let our team of experts take care of every step of the process, from water extraction to dehumidification and everything in between. With our experience and state-of-the-art equipment, we'll make your flood damage a thing of the past.