Premier Mold Remediation Company in Colorado
Protect Your Home or Business with Our Expert Mold Removal Solutions
Mold infestation is more than just a visual nuisance; it harms your property and potentially the health of your home or business. These tiny spores rapidly multiply, creating an unhealthy environment, and can cause significant structural damage if left untreated. In some cases mold is not easily visible but could affect the air quality and structural integrity of the affected material. Property Craft has experienced mold growth remediation projects through water leaks, unrecognized flooding, poor ventilation, and condensation; both indoors and outdoors. Ingesting mold spores throughout the day can increase fatigue, irritate your lungs, and even worsen asthma. Whether you have a compromised immune system, allergies, or no issues at all we are huge advocates for ensuring you are breathing quality air in your home.
Property Craft, understands the dangers and complications associated with mold infestation and offers expertise in mold remediation to neutralize this threat.
Our mold removal specialists use advanced technology and industry-approved mold detection and remediation techniques. Adopting a comprehensive approach, we assess the extent of the mold infestation, isolate affected areas, and undertake thorough mold removal and cleaning to ensure the safety of your property.
Get Expert Mold Remediation Services for Your Property
From minor mold situations in your home's unseen corners to large-scale black mold infestations affecting structural integrity, Property Craft handles it all. Our comprehensive restoration process targets the seen and hidden mold, giving your property a breath of fresh air once again.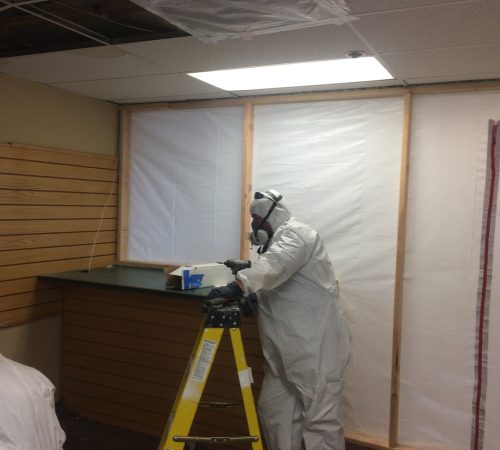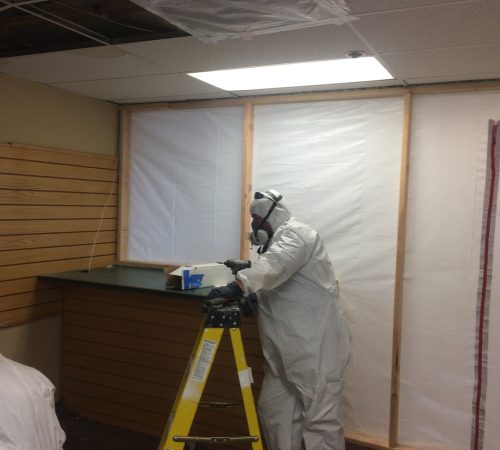 Effective Remediation for an Array of Mold Damages
Our mold remediation pros understand how various factors can contribute to mold growth in your property. Our mold remediation process is formulated to handle mold growth and the diversity of damages associated with water, humidity, leaks, and other moisture issues.
A damp basement, a leaking roof, or neglected water damage can all serve as a breeding ground for black mold. Our specialized damage restoration process ensures these problems are thoroughly addressed and resolved, fighting mold growth at its source.
Mold Remediation Services
From Mold Inspection to Advanced Restoration
Your Key to Impeccable Restoration Services
Property Craft is an outstanding company and great to work with. We have completed numerous projects with them and they are always great to work with. Their attention to detail and consideration of customer's homes is first class. I recommend contacting Property Craft for all your construction & restoration needs.
Property Craft helped me and partners with some mold remediation/mitigation in one of our rental units. They were professional and thorough with the job they completed for us. I highly recommend them when you need a company that makes sure the job is done and done right.
We had some damage to our house due to a vehicular incident. Property Craft handled everything regarding our repairs and insurance claim. Scott and Josh did an amazing job of keeping us up to date on when contractors would be working on the house and provided us with regular updates on progress and estimates completion. By the time they had finished you would never know there was a incident and all of the crews that worked on the house were professional and pleasant.
Protect Your Home and Health with Expert Mold Remediation
Mold can create various property issues, from structural and cosmetic damage to pervasive, unpleasant odors. Our mold restoration process efficiently handles a variety of damage types. Trust our Mold Remediation Specialists to restore your spaces to their former glory, effectively dealing with mold infestation.