Expert Restoration Solutions For Flood, Fire, Mold, and Storm Damage
Superior Emergency Restoration Services in Longmont and Boulder, CO
Taking Your Property From Disaster to Delight
Property damage can be a devastating experience for any property owner. As a resident of Longmont or Boulder, CO, it's not uncommon to encounter unforeseen disasters like water damage from flooding, smoke damage from a fire outbreak, or black mold infestations. At Property Craft, we understand that these tragic occurrences damage your property and disrupt your life.
Luckily, our emergency restoration services are designed to help you recover quickly and efficiently. With our professional team of restoration contractors, we can restore your property to its former glory, reducing your downtime and stress. We're not just there for the immediate disaster. We're there for the entire restoration process, helping you every step of the way.
Save Your Property from Further Damage After Disaster Strikes!
When disaster strikes, every minute increases the damage potential. Our restoration team is available 24/7, ready to provide emergency restoration services in Longmont and Boulder, CO.
Branch Manager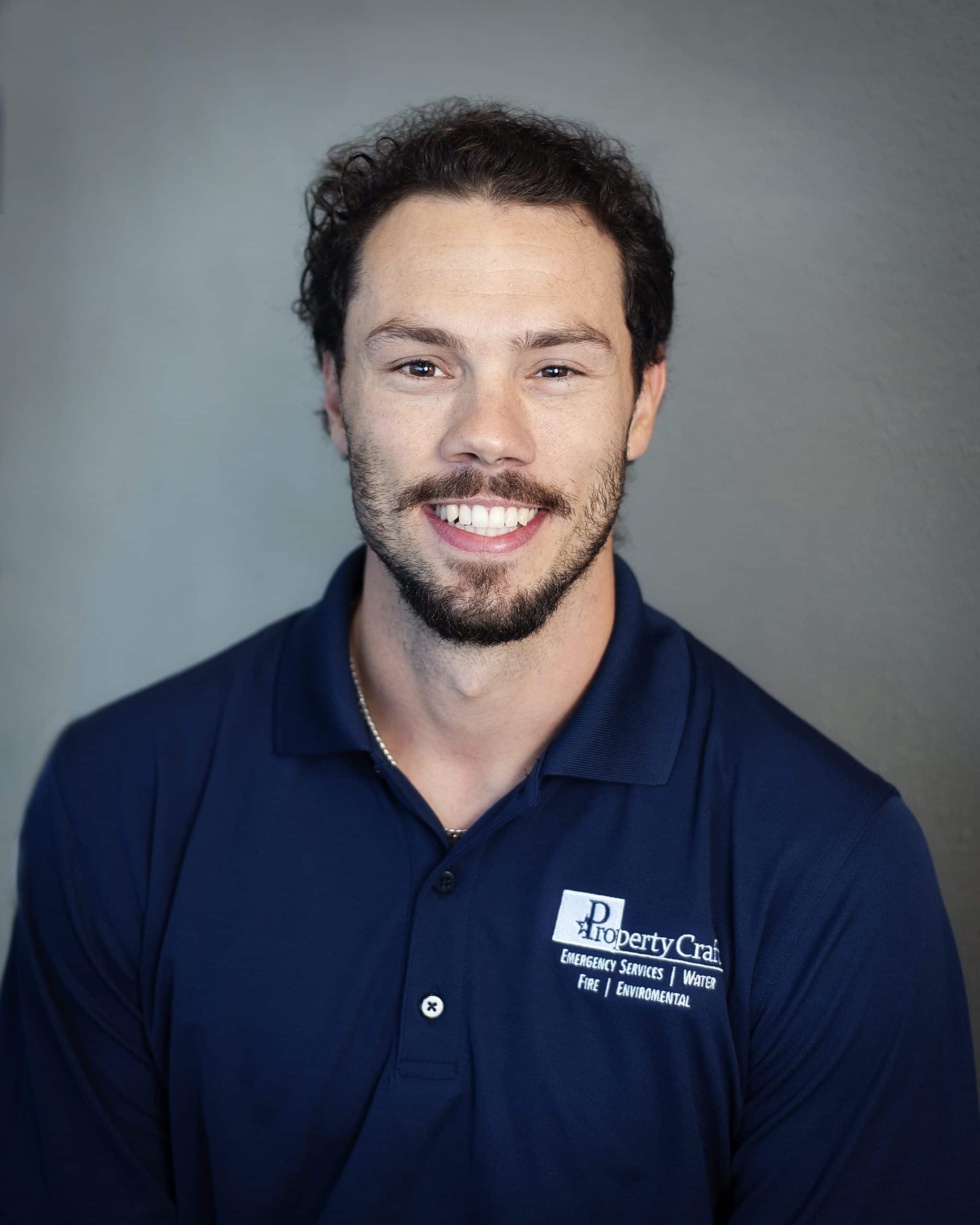 Dylan Trimble
Branch Manager
Dylan Trimble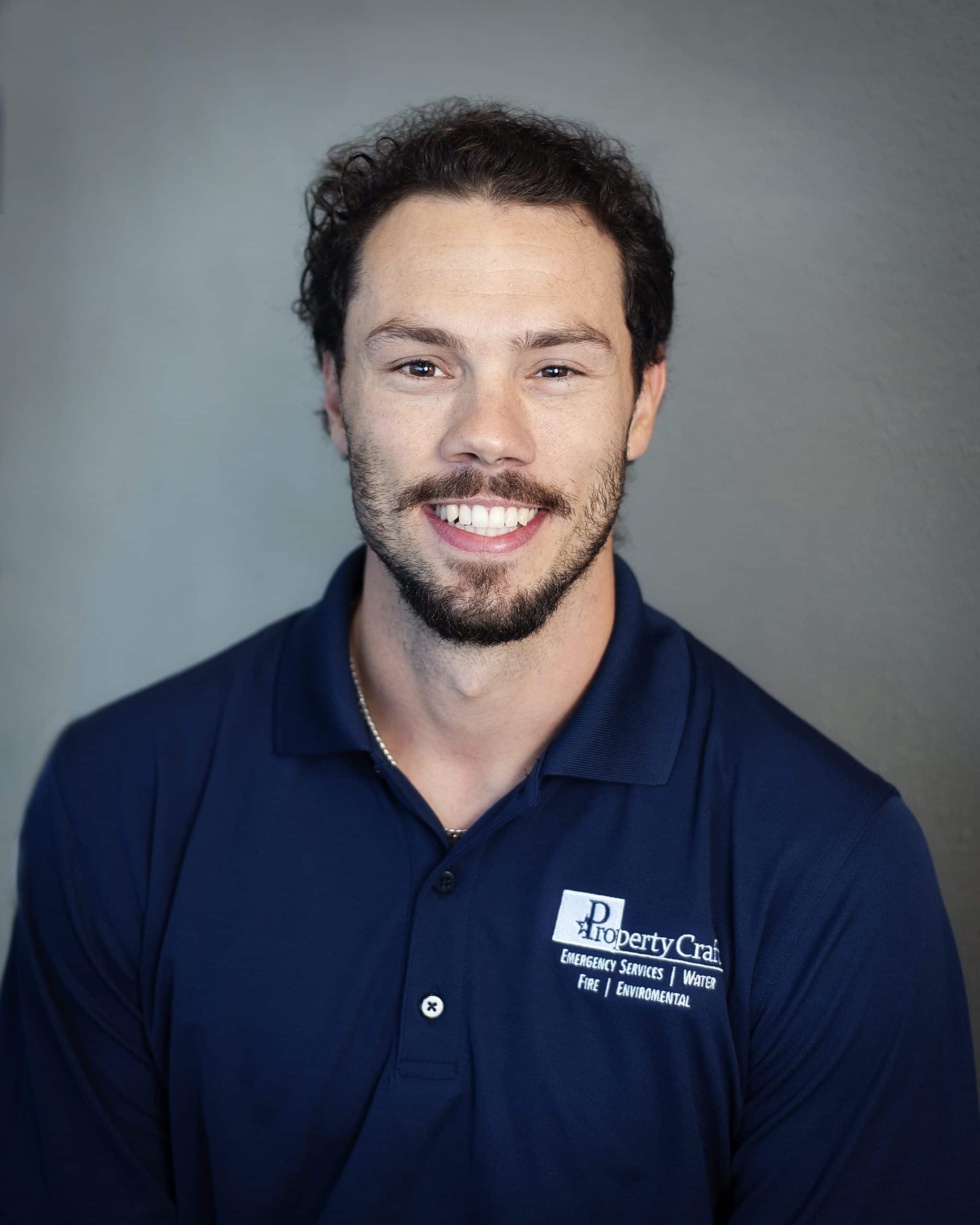 Branch Manager
Hi there, I'm Dylan Trimble, the Branch Manager at Property Craft. I was born and raised in Pueblo, Colorado. I have a deep connection to the outdoors and the simple pleasures in life. I love hiking, camping, and exploring the natural beauty that Colorado has to offer. Playing the guitar is another passion, and I find inspiration and solace in music just as I do in nature. Sports are also essential to my life, and I proudly support our home teams.
At Property Craft, I take my job very seriously. I approach every project with the same care and dedication as if it were my own home. Safeguarding your property is more than just a job for me; it's a labor of love and an opportunity to give back to the community that means so much to me. When you entrust your property to us, know it's in good hands. Property Craft isn't just a company; it's a family, and I'm proud to be a part of it.
Restoring Order and Beauty to

Your Property
Premier Restoration Services

For Residential & Commercial Properties
A Seamless Road to Recovery After Property Damage
In handling water, fire, mold, and storm damage, Property Craft leans on a tried and tested process that guarantees optimal results every time. We ascertain the extent of the damage, assess what needs to be done, and then get to work using the best combination of skilled craftsmanship and state-of-the-art equipment.
Our team prioritizes your safety and comfort throughout the entire restoration process. With a personalized approach to each project, we ensure your property is restored and better protected against future damage.
Your Key to Impeccable Restoration Services
Property Craft is an outstanding company and great to work with. We have completed numerous projects with them and they are always great to work with. Their attention to detail and consideration of customer's homes is first class. I recommend contacting Property Craft for all your construction & restoration needs.
Property Craft helped me and partners with some mold remediation/mitigation in one of our rental units. They were professional and thorough with the job they completed for us. I highly recommend them when you need a company that makes sure the job is done and done right.
We had some damage to our house due to a vehicular incident. Property Craft handled everything regarding our repairs and insurance claim. Scott and Josh did an amazing job of keeping us up to date on when contractors would be working on the house and provided us with regular updates on progress and estimates completion. By the time they had finished you would never know there was a incident and all of the crews that worked on the house were professional and pleasant.
Contact Us 24/7 For Emergency Restoration Services
Let Property Craft be your first choice for emergency restoration services in Longmont and Boulder, CO. Let us bring your property back to life and keep further damage at bay. With Property Craft, you're not just hiring a service. You're gaining a restoration partner you can count on when disaster strikes your home or business. Contact us today!