Quick and Efficient Burst Pipe Cleanup Services in Colorado
Expert Water Damage Cleanup and Restoration for Your Pipe Burst Emergencies
The catastrophe of a burst pipe can spell disaster for any property owner. An unexpected eruption of water can quickly escalate, wreaking havoc on your home or business infrastructure—damaging foundations and saturating interiors. Burst pipes are more common than we'd like to think. Due to freezing temperatures, aging pipe systems, or high water pressure, they pose risks to homeowners and businesses alike.
That's where Property Craft comes in. As a seasoned expert in burst pipe cleanup services in Colorado, we are equipped to swiftly and efficiently tackle the problem at its source. Our team gets to work immediately, minimizing potential damages by beginning the drying process as soon as possible.
Don't Let a Burst Pipe Ruin Your Day
Time is of the essence when pipes burst. The longer the water sits, the greater the damage to your property. Call Property Craft today for immediate and effective water damage repairs.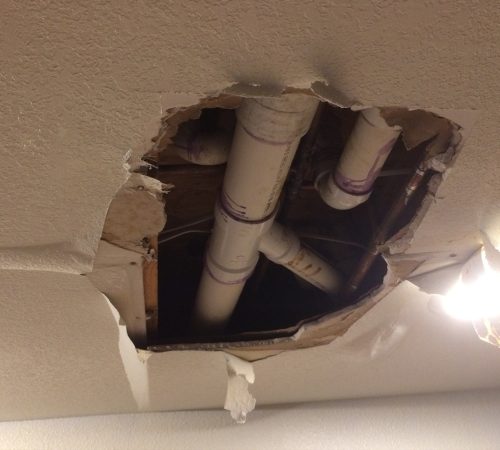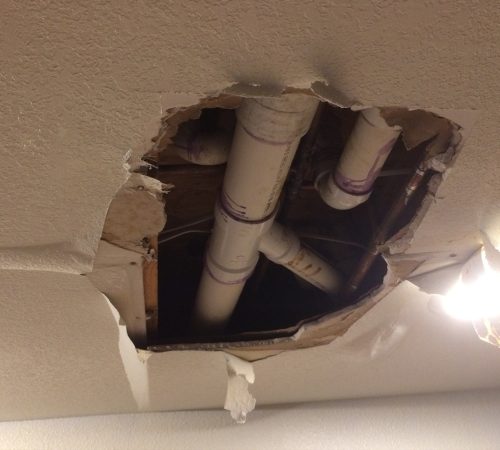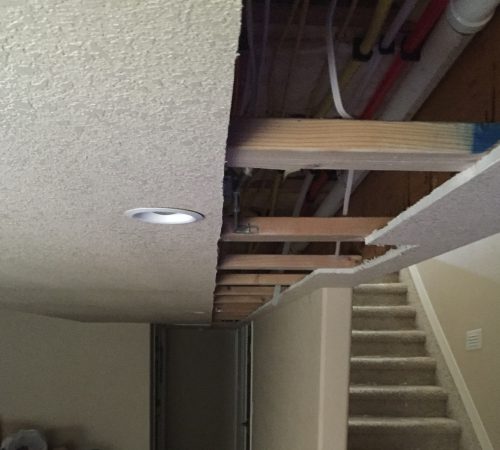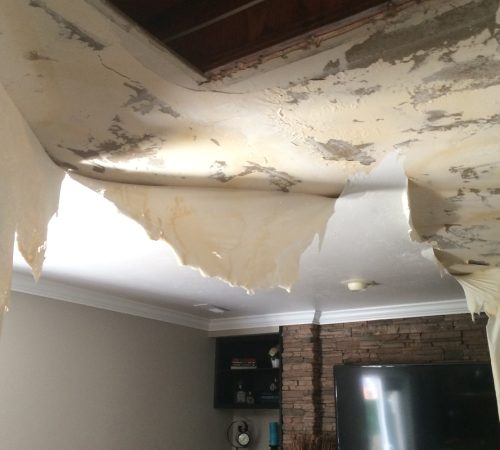 Our Burst Pipe Cleanup Process
At Property Craft, we adopt a systematic water mitigation process to restore your property efficiently and effectively. Our proven approach begins with a thorough water damage assessment and swift removal and cleanup of affected areas. We then employ advanced drying technologies to ensure complete dehumidification, preventing further damage and mold growth.
When it comes to equipment, we utilize the very latest technology in water damage control. This includes industrial-grade dehumidifiers, air movers, and thermal imaging cameras to track hidden water sources. Our state-of-the-art tools and well-trained technicians guarantee an effective water damage cleanup that exceeds your expectations.
Restoring Order and Beauty to

Your Property
Burst Pipe Cleanup

FAQs
Hidden water leaks can often be challenging to detect, but there are telltale signs to assist you. These signs include an unexpected increase in your water bill, strange persisting sounds of water even when all the faucets are off, damp spots or patches of mildew on your walls or ceilings, and unusual dampness or pooling water under your sinks or in your garden. If you notice any of these signs and are unsure about the source, don't hesitate to contact Property Craft. We utilize advanced thermal imaging technology to thoroughly inspect your property for hidden moisture.
Burst water pipes can result from various factors, including freezing temperatures that cause pipes to expand and crack, corrosion, aging pipe material, and increased pressure due to blockages. To prevent further damage to your property, promptly addressing a burst pipe is essential.
Cleaning up water damage from a burst pipe typically involves several steps. The first is assessing the extent of the damage and developing an appropriate action plan. Next, the affected area is thoroughly dried to prevent further water infiltration and mold growth. This is followed by sanitization and cleaning to ensure a safe and healthy environment. The last step includes repairing structural damage and restoring the area to its original condition.
Your Key to Impeccable Restoration Services
We had some damage to our house due to a vehicular incident. Property Craft handled everything regarding our repairs and insurance claim. Scott and Josh did an amazing job of keeping us up to date on when contractors would be working on the house and provided us with regular updates on progress and estimates completion. By the time they had finished you would never know there was a incident and all of the crews that worked on the house were professional and pleasant.
Property Craft helped me and partners with some mold remediation/mitigation in one of our rental units. They were professional and thorough with the job they completed for us. I highly recommend them when you need a company that makes sure the job is done and done right.
Property Craft is an outstanding company and great to work with. We have completed numerous projects with them and they are always great to work with. Their attention to detail and consideration of customer's homes is first class. I recommend contacting Property Craft for all your construction & restoration needs.
Discover the Leading Solution for Burst Pipe Cleanup
Turn the tide against water damage by choosing our expert services. We're well-equipped and experienced to handle any burst pipe scenario, prioritizing your needs and safety. From intensive water cleanup operations to thorough restorations, we're here to help you regain control of your property.