Expert Content Restoration and Pack-Out Services in Colorado
Helping You Recover & Restore Your Possessions After Disaster Strikes
When disaster strikes a property, the initial concern is often the immediate damage. However, it's not just the property that bears the brunt; your cherished possessions are equally at risk. At Property Craft, we understand the significant distress caused by the potential loss, damage, or destruction of personal contents.
Property Craft offers a comprehensive solution for content restoration and pack-outs. With a deep understanding of the fine art of restoration and handling delicate and robust items, we specialize in restoring your possessions to their pre-loss conditions. Our trained professionals use advanced cleaning technologies and restoration techniques to ensure your belongings are carefully evaluated, restored, and packed out to minimize further harm.
Reclaim Your Fire-Damaged Possessions with Property Craft
The longer you wait after a disaster, the more severe the damage to your belongings can become. Our team is ready to step in, quickly and carefully packing up items to prevent further harm. At Property Craft, we go beyond just packing things up—we document each item, provide a detailed inventory, and determine the most effective restoration method. Allow us to restore your peace of mind by recovering your valuable possessions.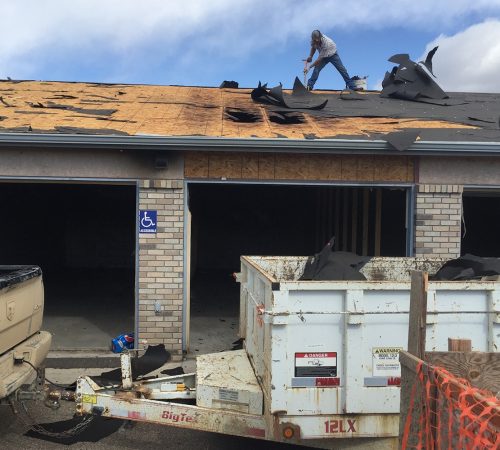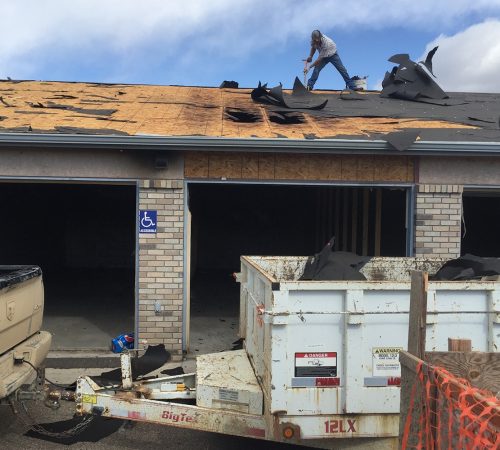 Understanding the Diversity of Damage and Restoration Needs
Within an affected property, the array of damages can be vast and varied. From water-soaked furniture and smoke-damaged documents to breakable items jumbled and damaged, the catastrophic effect of a disaster can be overwhelming. Property Craft is well-versed with the unique challenges posed by different types of fire and smoke damage.
Our expert team will methodically categorize and document your possessions, meticulously cleaning and restoring your items with intensive care and patience. Our restoration process encompasses various damages, including fire, water, mold, smoke, and storm destruction. We are prepared to restore millions of different kinds of items, treating each one effectively and with the respect they deserve.
Restoring Order and Beauty to

Your Property
Content Restoration and Pack-Out

FAQs
A content pack-out involves carefully cataloging, packing, and moving your belongings to another location for cleaning and restoration. This service is essential following disaster incidents such as a fire, flood, mold growth, or a significant storm. The aim is to prevent further damage and start the cleaning and restoration as soon as possible.
The content restoration and pack-out process includes several organized steps. It begins with an appraisal and documentation of your damaged items. Following this, our team meticulously packs and transports items to our secure facility for cleaning and restoration. Our professionals focus on restoring your possessions to their pre-loss condition, whether removing smoke odor from fabric or cleaning and sanitizing water-damaged objects. Property Craft's team ensures that your items receive personalized care, returning them to you as soon as they're restored.
Fire damages can be of various types, and each demands a unique approach to restoration. The restoration process includes an extensive evaluation to understand the level of soot, smoke, and fire damage. This is followed by meticulous cleaning, deodorizing, and restoration using sophisticated technology. Heat damage, minute soot particles, and smoke odors are effectively addressed to restore items to their original state. Relying on a professional content restoration service like Property Craft can make the difference between recovering cherished possessions or losing them to fire damage.
Your Key to Impeccable Restoration Services
We had some damage to our house due to a vehicular incident. Property Craft handled everything regarding our repairs and insurance claim. Scott and Josh did an amazing job of keeping us up to date on when contractors would be working on the house and provided us with regular updates on progress and estimates completion. By the time they had finished you would never know there was a incident and all of the crews that worked on the house were professional and pleasant.
Property Craft helped me and partners with some mold remediation/mitigation in one of our rental units. They were professional and thorough with the job they completed for us. I highly recommend them when you need a company that makes sure the job is done and done right.
Property Craft is an outstanding company and great to work with. We have completed numerous projects with them and they are always great to work with. Their attention to detail and consideration of customer's homes is first class. I recommend contacting Property Craft for all your construction & restoration needs.
Let Property Craft Handle Your Precious Damaged Belongings
Recovering after a fire-related disaster can seem overwhelming, but you're not alone. Trust Property Craft to handle carefully restoring your fire-damaged possessions with our professional pack-out services. Contact us today to begin your path to restoration!