Premier Smoke Damage Restoration in Colorado
Breathing New Life into Smoke-Damaged Properties
Smoke damage can turn a once-pristine property into a disaster zone. Not only can it discolor and stain walls, ceilings, and furniture, but it can also saturate soft materials with an aggressive, stubborn odor. Thankfully, property owners in Colorado don't have to face this monumental task alone.
Property Craft, Colorado's leading restoration firm, uses proven methods to address smoke damage effectively. Our expert team of restoration professionals uses cutting-edge techniques and state-of-the-art deodorization equipment to thoroughly cleanse your property from smoke damage, restoring it to its former glory.
Start Your Smoke Damage Restoration Now!
It's time to leave the stress and frustration of smoke damage behind. Property Craft is ready to assist, handling everything from soot cleaning to deep smoke remediation. Let us do the heavy lifting while you focus on recapturing your peace and comfort. Contact us today for quick, efficient, and comprehensive smoke damage restoration.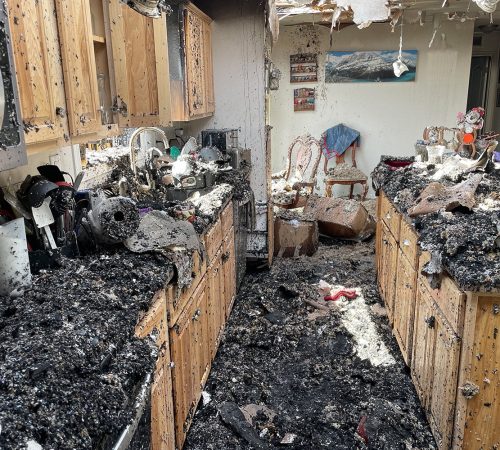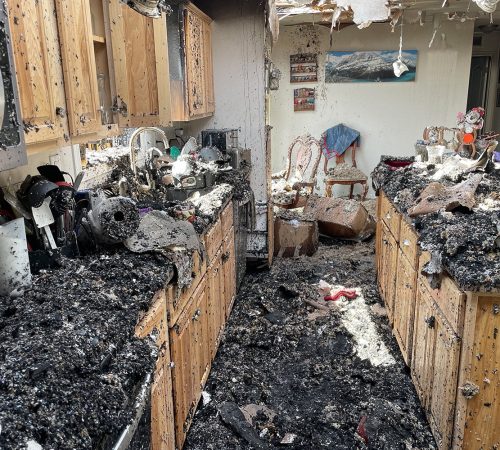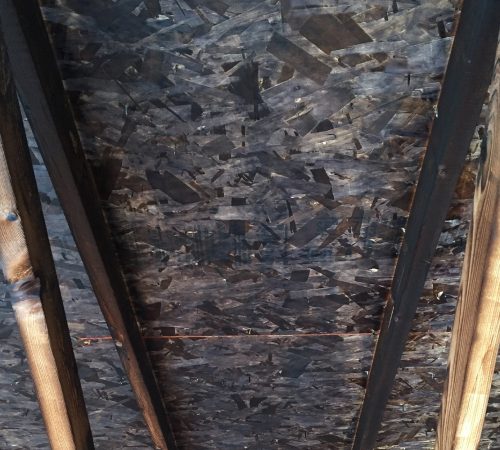 Tackling All Types of Smoke Damage
Whether from a minor kitchen fire or a major residential blaze, Property Craft's restoration services cover a wide range of fire and smoke-related damage. We address everything from ash and soot residue to deeply embedded smoke odors. Every property has unique needs, and with Property Craft's personalized approach, no corner goes untreated.
It's not all about aesthetics, either. Smoke damage can hide potential dangers, corroding metal, deteriorating wood, and creating unsafe conditions. Property Craft ensures that your property is safe and visually appealing, performing a thorough evaluation and treatment in every restoration job.
Restoring Order and Beauty to

Your Property
Smoke Damage Restoration

FAQs
Once it's safe to return to your property following a fire, contacting a professional restoration service like Property Craft is essential. They will evaluate the extent of the damage, provide a comprehensive cleanup, and begin the smoke damage restoration process swiftly. This timely response will minimize further damage and costs associated with the aftermath of a fire.
Yes, smoke damage can be removed. When it comes to effectively and thoroughly removing smoke damage, we strongly recommend seeking professional help like the services offered by Property Craft. They specialize in smoke damage restoration, utilizing advanced techniques to eliminate the staining, odor, and harmful residues that smoke leaves behind. Attempting to tackle smoke damage alone can lead to poor results and expose you to unhealthy conditions. Trust in Property Craft for comprehensive, safe, and efficient smoke damage restoration.
Smoke can significantly affect your home beyond the visible signs of staining and discoloration. It leaves behind harmful residues that can continue to damage your property, even after the fire has been extinguished. Tiny particles can become embedded in walls, furniture, and other porous materials, leading to odors that persist over time. It can also cause physical damage—corroding and discoloring surfaces and materials. With a premier smoke damage restoration company like Property Craft, you can halt any further damage, remove lingering odors, and restore your home to its pre-smoke condition.
Your Key to Impeccable Restoration Services
Property Craft is an outstanding company and great to work with. We have completed numerous projects with them and they are always great to work with. Their attention to detail and consideration of customer's homes is first class. I recommend contacting Property Craft for all your construction & restoration needs.
Property Craft helped me and partners with some mold remediation/mitigation in one of our rental units. They were professional and thorough with the job they completed for us. I highly recommend them when you need a company that makes sure the job is done and done right.
We had some damage to our house due to a vehicular incident. Property Craft handled everything regarding our repairs and insurance claim. Scott and Josh did an amazing job of keeping us up to date on when contractors would be working on the house and provided us with regular updates on progress and estimates completion. By the time they had finished you would never know there was a incident and all of the crews that worked on the house were professional and pleasant.
Book Your Smoke Damage Assessment with Property Craft
Your property deserves the best restoration services. With Property Craft, you receive top-tier smoke damage restoration services and an empathetic, professional team ready to support you throughout the recovery process. Contact us today, and let's restore the beauty and functionality of your property together.